Stephan Micus: Winter's End
Label: ECM Records GmbH, ECM 2698359 2771
Recorded: MCM studios, 2018-2020
Mastering: Christoph Stickel
DR: 16
As publisher puts it, Stephan Micus is a one-man universe of sound. He collects and studies instruments from around the world and creates his own musical journeys with them. This is his 24th solo album for ECM (since 1977) created in his studio with many recordings and overdubs.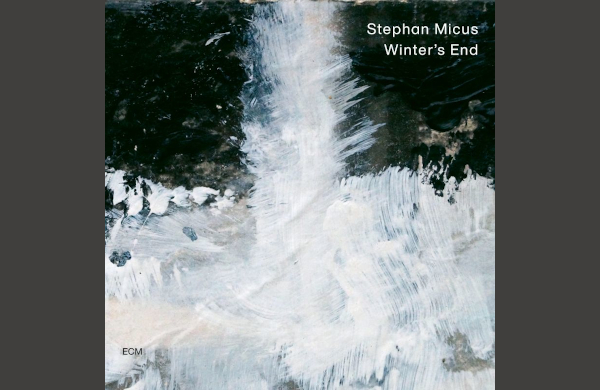 In my music collection I already own two Micus' albums, Listen to the Rain and Wings Over Water, that I acquired in my 'new age period'. Strictly speaking, Stephan's music is difficult to categorize as it takes inspiration from many cultural environments and explores the interaction between sound and soul. Often his albums are introvert, soothing and contemplative, at other times they take you to an experimental and energizing journey. Winter's End, with 11 instruments from 10 countries, fits in the middle.
The sound of the album is excellent, even to already high ECM standards. The compositions were not recorded in one take but their structures were developing over a span of two long years. Despite many overdubs the result sounds as a 'live in a studio' recording, there is a lot of cohesiveness not only in songwriting, but also in sound. Who loves sonic exploration of native instruments will be at home with the Winter´s End.
The main instrument here is the chikulo which Micus describes as "A bass xylophone from Mosambique. The chikulo only has four keys of heavy tropical wood about 80cm long and 18cm wide. Under each key is a huge calabash which acts as a resonator. In each calabash is a plastic membrane that adds a buzzing timbre to the sound." The trinity of tracks Autumn Hymn, Oh Chikulo and Winter Hymn usher the listener into the world of incredible beauty of this instrument, the sound of resonating wood is given enough room and full time to develop temporally and spatially; because the close-miked keys are skillfully mixed, the experience is immersing as if you were listening to a surround recording. This is accented by Japanese nohkan flute that hovers over the chikulo and lends a dreamy character to the composition.
Baobab Dance is another highlight for me. It features four metal and wood lamellophones and the result is a trance-like journey full of crystalline yet natural and gentle percussive layers. Other tracks use sinding (Gambian harp), Egyptian nay flute, Balinese suling flute, bowed sattar from Xinjiang, Tibetan cymbals, Peruvian charango and a 12-string guitar. Three tracks also feature 14 voices, sung in a made-up language. The reflective, dreamy and calm quality glues the album together, and after listening to it not only does the audiophile inside me purrs with pleasure, but I feel renewed and peaceful too.
This album is an audiophile gem that expands your sound collection with never-heard-before instruments. It left me longing for more.
Tracklist:
1 - Autumn Hymn
2 - Walking In Snow
3 - The Longing Of The Migrant Birds
4 - Baobab Dance
5 - Southern Stars
6 - Black Mother
7 - A New Light
8 - Companions
9 - Oh Chikulo
10 - Sun Dance
11 - Walking In Sand
12 - Winter Hymn