Dynamic rating EXPLAINED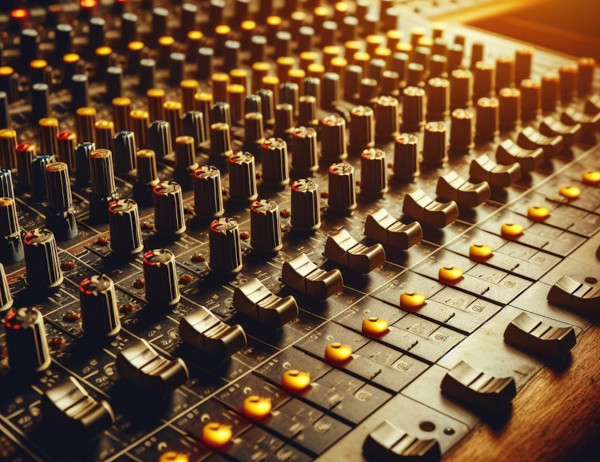 For nearly 10 years Audiodrom had been publishing the classic-style audio reviews but then we decided to stop. On the opportunity of changing to a new publishing platform we were pushed to go through some of our review epics of the past and got the feeling that they feature way too much of audiophile poetry. It was the trigger for checking other audio magazines' writing styles and indeed – too much text and exhibitionism, too little information. So we took an eraser and deleted from our own reviews what was just filler stuff. The results, down to the bone stripped texts, have become the base for the new Audiodrom style, the Dynamic Rating System (DRS).
Not everything has changed though - the reviews that require a bit more context or those which we can learn from, have been left untouched in their full versions the Special Edition Reviews section.
---
Function and form
Ease of use – ergonomic, intuitive control, easy handling, informative manuals
Craftsmanship – attention to detail, casework, used materials, look
Sound - overall integrity and realism of sound, enveloping, inviting and immersing sound, true to original
Bass performance
Weight – solidity, power and heft in right proportions
Slam - attack, punch, explosive transients
Articulation – contours, definition, texture
Clarity and delicacy
Detail – resolved, well-proportioned, fine articulation
Air – open, breathing, smooth and extended HF response
Transparency - clarity, no congestion, audible ambience and decays
Tonal accuracy
Timbre – lifelike tonality, lush, uncolored, natural, textured
Dynamics – quick transients, macro & micro dynamic contrasts, uncompressed
Temporal resolution – timing, focus, tightness, clear outline of notes, no smear
Spatial resolution
Holography – specific, stable, focused, alive and tangible image
Soundstage width – realistic width of image, separation
Soundstage depth – realistic depth of image, layering and perspective
---
The Rating
120 years ago Edison demonstrated the first sound recording - a phonogram. The public reacted enthusiastically: it sounded like a real thing. 20 years ago Gordon Holt, the father of Stereophile, commented the level of sonic realism of high end components with the same words, like a real thing (J. Gordon Holt, 29.7.1993, Sounds Like?, Stereophile). The same evaluation is used by critics and reviewers today and, I am convinced, will be used 20 years from now.
Often the claims of reviewers use absolute wording in a component's evaluation just to pinpoint something that is exceptional. Though Audiodrom tries to apply some relativity principle in our 0-100% scale, the 100% mark may easily become a 50% level in five or ten years from now. So take our ratings as indications within the given category. Don't expect that a stand-mounted monitor with 80% rating performs equally to a floorstanding speaker with 80% rating.
The overview of technical parameters in the reviews is limited to a very necessary minimum. We assume that there is no need to copy the information that can be found at a manufacturer's website or elsewhere.
The price is never high or low - it remains to be purely relativistic. That is why the price is not the part of the overall sound rating.
Please note that all the published reviews are subjective and express sole opinions of Audiodrom reviewers. The component may exhibit a different sonic character or flavor in a different testing environment. Your ears should be always the final arbiter.
Intellectual property
© Copyright - All rights reserved. Audiodrom is the sole owner of all the texts published on this website unless stated otherwise. This material may not be duplicated, adapted, edited or re-published for any profit-driven enterprise without a written permission if not in line with the Creative Commons licence:

Creative Commons Attribution-NonCommercial-NoDerivs 3.0 Unported (CC BY-NC-ND 3.0)
© Audiodrom DRS Online