LEONARD COHEN: YOU WANT IT DARKER
Label: Columbia
Nr. 88985365072
Producer: Adam Cohen
Mastering: Stephen Marcussen, Marcussen Mastering, DR13
Recorded at Cohen's house
Leonard Cohen had always been a master of crafting strong stories. Should I be surprised that his last story was scripted, directed and produced the way it sends chills down my spine?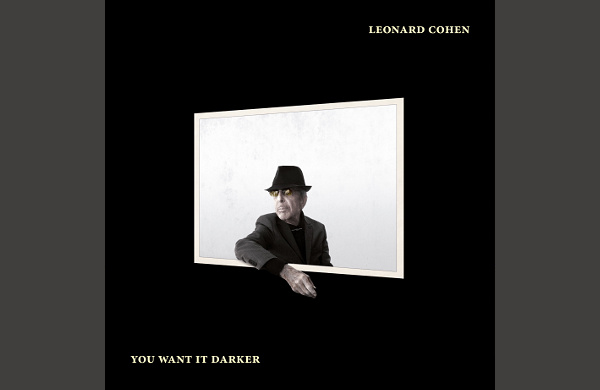 I have listened to hundreds new albums throughout 2016, searching for a gem that would qualify as "the audiophile album of the year". Fortunately, it arrived at the end of October - Cohen's You Want It Darker is the masterpiece that excels in both the content and its sound. Sadly, the man who conceived it has passed just two weeks after the release.
You Want It Darker stands side by side next to another music statement - Johnny Cash's American series- with which it shares both the melancholy and the moving story ending. As sparse and minimalistic as it could be the 9 songs offer a slow-motion blend of soft acoustic guitars, piano, Hammond organ, gospel-like supporting vocals and violin, all enrobed in the warm atmosphere of Cohen's emotionally packed raspy voice.
Recommended listening
The album has been produced by Leonard's son, Adam Cohen. Is this the reason (read: right supervision) that the album got great treatment in mastering labs of Stephen Marcussen (mastered on Bowers & Wilkins 802 Nautilus speakers). Boasting with unusually big dynamic range (DR13), sufficient headroom and the vocal sound clarity, it is one of the finest achievements of 2016.
One can hear that the vocal was added on top of the musical background. Not because it was intended. Cohen suffered from pain at the time of recording - as Rolling Stone magazine puts it "Adam turned Cohen's house into a makeshift recording studio, placing an old Neumann U 87 microphone on the dining room table and filling the living room with computers, outboard gear and speakers. He also brought in an orthopedic medical chair for his father."
Tracklist:
1. You Want It Darker
2. Treaty
3. On the Level
4. Leaving the Table
5. If I Didn't Have Your Love
6. Traveling Light
7. Seemed the Better Way
8. Steer Your Way
9. String Reprise/ Treaty