PAUL JARRET: EMMA
Label: Neuklang, NCD4232
Produced by: Paul Boulier at Libretto Studio
Mastered by: Phillipp Heck at Bauer Studios
Mixed by: Erwan Boulay at Libretto Studio
While listening to this album I feel strong resemblance to Bon Iver´s debut For Emma…Forever Ago. The album´s mood and how authentic it is are at least equal, although Jarret´s Emma offers more complex instrumentation. Still, this is a very intimate piece of music of a quartet that labels themselves as chamber jazz. There are glimpses of Mari Boine or Kari Bremnes, yet the music is quite original, connecting Swedish folk music to Scandinavian liturgic music and, of course, to jazz.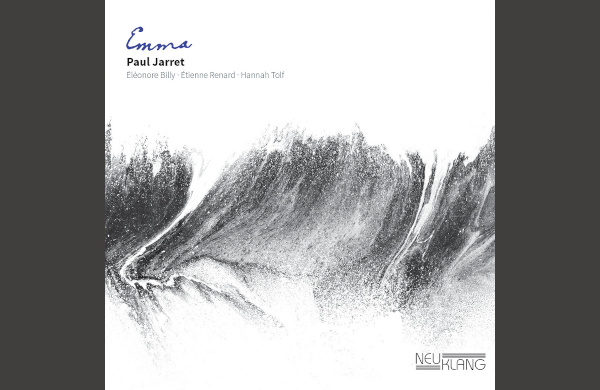 The album is published under the name of Paul Jarret, a jazz guitarists, yet the voice of Hannah Tolf and the nyckelharpa of Eleonore Billy are real stars here. The nyckelharpa is a traditional Swedish musical instruments, a kind of bowed viola where strings are not pressed by fingers, rather with a system of pegs that are pressed like a keyboard. And the way it all sounds together is amazing.
The 4-piece ensemble leaves room for every single instrument to breathe and sound engineers, from mix to mastering, did excellent job. You can hear tapes rolling but the noise serves as a dither for acoustic clues. At the same time there is certain diversity due to each piece was recorded (I mean technically) very slightly different from other. The tracks like Amerikavisan, Svart Bröd or Sjutton År are audiophile gems with clean and expansive sound, strong and intense double-bass, and myriad of expressions of the nyckelharp. So the only thing it takes is to use the vocal to set comfortable loudness and then dive into sometimes disturbing universe of Emma´s sounds.
Tracklist:
1 - Sjutton År
2 - The Crossing
3 - Amerikavisan
4 - Svart Bröd
5 - Kanon
6 - Beslut