QNTAL V: Silver Swan
Label: Drakkar Entertainment / Soulfood, 2006
DRPRO 055
Mastering: Christoph Stickel
Recording location: Novaton Berlin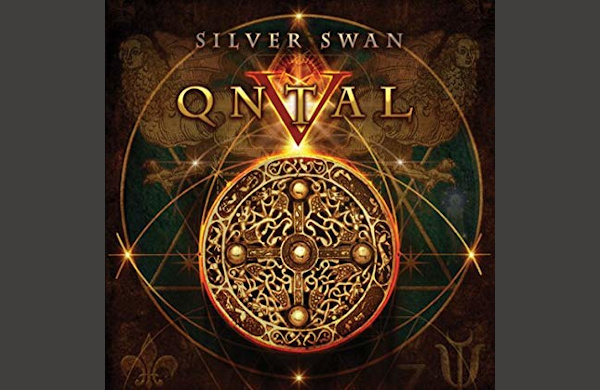 Qntal (read k´ntal) is a Geman band that plays a kind of multigenre crossover of dance electronica, folk music, darkwave and gothic. In their discography I would highlight the great IV Ozymandias album, the rest is good but a bit less inspiring modern take on medieval music. Except the V Silver Swan.
Also the Silver Swan combines synthetic and acoustic sounds, the difference is that the synthetic ones are so skillfully blended in that they remain almost unnoticed. This is thanks to stellar production of the album and due to the angelic vocal of Sigrid Hausen. By angelic I mean a voice that seemingly has no upper limit. It is pure and clean, it spirals up like fragile white porcelain, and songs like Falling Star will check the extension, coloration and power of your tweeters. Imagine – during a loud playback of this song an empty wine glass cracked in the listening room.
But the Qntal V is not just the immaculate vocal performance. If you like the way Brendan Perry and Lisa Gerrard (Dead Can Dance) reworked renaissance jewels on their Aion album and if you throw the hypnotic rhythms of Spiritchaser in, then you have an idea what Silver Swan is musically. Sonically, however, it is much better.
The deep sound of rhythmic drumming penetrates walls, synthesized sound swirl like hot lava, and the soundstage of the Silver Swan, although created in studio, is one of the most expansive I have ever heard on CD. Instrumental lines are crisp and firm, and melodies, based on not unfamiliar folk songs, touch your heart.
The Qntal V Silver Swan is among the finest audiophile albums ever released, even though audiophiles were not meant as a target group for this beautiful concept.
Tracklist:
Monsieur's Departure
Amis Raynaut
Levis
Von Den Elben
Lingua Mendax
Falling Star
The Whyle
Winter
Altas Undaz
292
Silver Swan