LISTEN WITH STYLE: Pimp My Hifi
Music is a form of art. Inheritly, the listening to music is a form of art too. I would even challenge the assumption that the artist is what matters the most – not at all as without listeners any work of art hardly ever comes to life.
We have five senses to be pleased. Maybe apart from the taste (I do not know anyone that would try to have a bite of his hifi system) we use all of them to enhance our listening pleasure. Yes, the smell, like with a new car, can also play a very important role...
Though many of us would declare that the sound and nothing but the sound matters it is the eye that explores any piece of a hifi gear first. With growing possibilities in material technologies, with the improvement of manufacturing methods and with fierce competition that drives innovation nothing seems impossible today. As witnessed during the 2012 Munich High-End Show most manufacturers, even the most traditional and renowned ones, had started to take the design part very seriously to meet requirements of modern trends of living. Unlike before I had the impression that the sound was very often secondary to visual aspect that took the exhibition by storm. I can understand that as due to the e-commerce explosion the visual clue is the first that you put on scales in case of looking for a new audio component.
I was therefore very pleased to bump into the innovative German project of Stefanie Braun. The project that is playfully branded as Pimp My Hifi. The project that strives to visually style and personalize our audio gear according our deepest wishes. And it has not arrived from nowhere as Stefanie is the designer of Vincent's 800 series – I mean the original version. She was so kind to share few thoughts on the importance of the audio design...
Interview with Stefanie Braun, Pimp My Hifi
Q: Usually the sound is the most important aspect for most hi-fi enthusiasts. However, the visual appearance of a hi-fi system catches someone's eye immediately and makes the first impression. Though sometimes unconcious this is exactly the moment when even the most stubborn listener in all of us has to admit the equal importance of visual and sound impact. Is that what you intend to emphasize with the Pimp My Hifi project?
A: Absolutely! We want to address at least two senses- hearing and visualization. Your listening experience can be enhanced with intensive and bright colours. It's a bit like the German phrase "What you like with your eyes, you love with your heart". If you are visually focused you will pay more attention to the complete system. To summarize: the pleasure is greater and the experience is more relaxed.
Q: Could you explain your service in more detail? Is the equipment tailor-made at manufacturer's site or revamped by design.braun? Does a client need to order a new system from Pimp My Hifi or could he have his own system re-built/re-vamped? And how long does it usually take to finish the dream system?
A: You have to imagine that we take all the hifi systems apart, strip the parts, stain them and then mount everything together in the new look. When ordering new systems directly from Vincent we can take certain steps in advance to facilitate the reconstruction and therefore ensure the cost-efficiency. Also, it does not really make sense to only have one unit in colour to complete the eye-catching effect in the living room. It's better to have 2 or 3, for example the SV-400, CD-400 and the Tuner STU-400. You then have a complete set and it's a pleasure for the eye to admire the perfect look.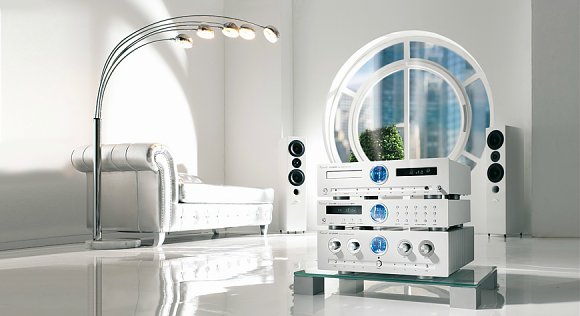 Interview with Stefanie Braun, Pimp My Hifi
Q: Braun is a strong German industrial brand famous for its designs - is there any link or is it just pure coincidence? Apart from the Pimp My Hifi project are you involved in other design activities?
A: No, it is a coincidence, at least I know nothing else about it. My family has nothing to do with the Braun Design Group. I created the design of the 800 series with Vincent (you find my name on any device). I also had some input within the 400-line. Otherwise, I am working on a new design for a speaker and turntable manufacturer.
Q: The systems shown on your website are all restyled Vincent ones. Can you also offer such a re-vamp for other Hi-Fi brands?
A: Until now, we only have ever pimped Vincent systems, but that does not mean that we could not pimp other manufacturers. We've had enquiries in the past – however nothing has materialized so far. Perhaps that is due to the somewhat greater expense - of course, we could do that but we would need a lot more time for our technicians to decide whether it's achievable or not really affordable to do so.
For compact systems it's impossible. Once the warranty seal is broken the customer loses all rights and that would not make sense.
Q: What types of paint do you use? Can you guarantee them to be wear-proof?
A: We have tried various options colour wise and have chosen two different methods, depending on the requirements. The colour wearing off is a problem and the general heat generation of the system is a crucial aspect in it. The general perception may be "okay, these guys paint the systems a little bit and receive lots of money for it – this is something I can do by myself"... Well, all I can add to that - do it yourself, it's not as easy as it sounds. Once the system is ruined there is no going back.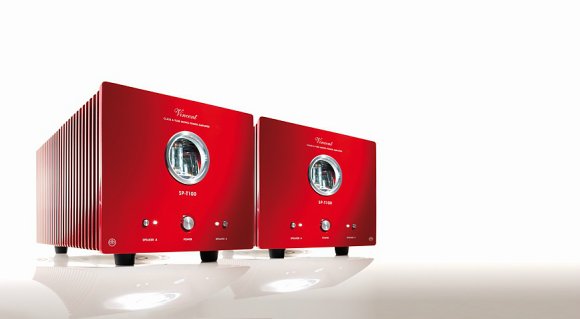 Interview with Stefanie Braun, Pimp My Hifi
Q: Could you create the style with any RAL colour? Could you use metallic paint as well?
A: It is possible to use any RAL colour. We are working on the metallic look already, even on version made out of wood for all nature lovers.
Q: If I consider to re-vamp my Vincent, what happens with the warranty?
A: Basically, the warranty will be become void. Also with new equipment we can not provide the warranty agreement.
Q: Obviously, the prime focus is based on the components look change - do you also carry out internal tweaks or fine tuning?
A: Yes, we also can take care of things like that. For instance, with the Tube-line we exchange the LED. But it's not just sufficient to change it, as you have to perform technical procedures for it to fully work within the system again. We also offer tube replacements or upgrades to better tubes. You won't believe how many enthusiasts there are with preferences for certain tubes.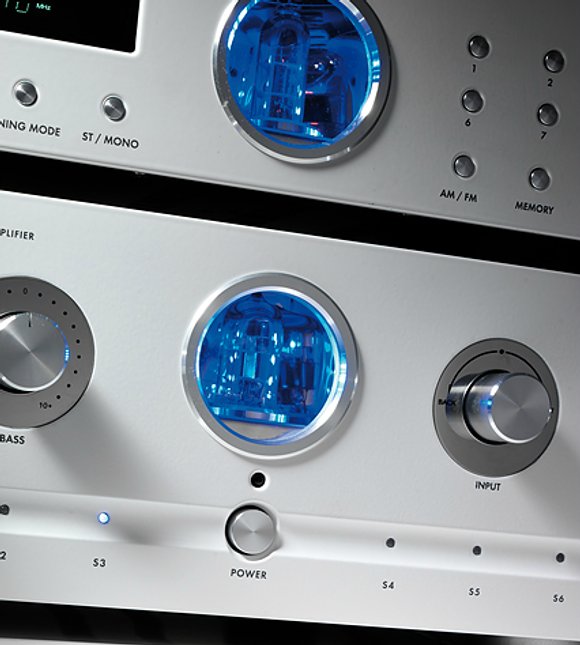 Interview with Stefanie Braun, Pimp My Hifi
Q: You offer some very attractive colour and light combinations, some being peaceful and calming while others being quite energizing and hot. Do you think that the colour of a hifi systems can stimulate the way a listener perceives and feels the music?
A: Absolutely, the colour influences our emotions and the way we listen to music. Although main argument will always be how the system will fit into my living room... But if it sounds great on top of that then that's half the battle.
You know, if I see something nice anywhere I always feel the need to touch it or to listen to it. That is always the case. Therefore a hifi system does not only serve the purpose as "something that I listen to" but it also becomes a part of our homes, a piece of furniture to look at everyday. We accomplish two important values that make a living room worthwhile stylish design and good sound.
Q: I can imagine that in fact Pimp My Hifi can help male-listeners to justify their hifi systems to female-objectors.
A: Yes, at the end of the day, it's all about that argument: he wants to own a hifi system, however, she says "this ugly big monster or grey unsightly box will not be part to our living room."
For that reason we have found the perfect solution: "Darling, this white hifi system would be the perfect complement to our new white sofa, don't you think? It does not look big and yet very stylish at the same time?" Does that not sound much better already?
Yes, indeed, looks like a great idea. I wish you could bring more exciting redesigned hifi systems to us in future. Thank you!
Contacts: Stefanie Braun, This email address is being protected from spambots. You need JavaScript enabled to view it., www.pimp-my-hifi.de
Audiodrom © 2012